There are so many reading programs out right now on the market.  Some are specifically in book form and work on particular reading skills, such as phonics.  Others are colorful and flashy books to help teach reading and are very "busy".  Still others are online as a series of games and the parent is left wondering if their child is actually learning anything or just playing games.
One program that we have tried with two of my kids is Reading Kingdom.  This program DOES work on phonics and comprehension like many of those book programs.  It is also an online site that is somewhat in game form, so the kids get the flash and fun of an online program with built in virtual incentives to move on.  However, parents needn't wonder if their child is ACTUALLY learning.  Just sitting next to your child to see what they are doing will tell you what you need to know about how this program works!  It works on sequencing, motor skills, phonics skills, meaning of words, grammar, and comprehension.  Certainly the students do not focus on all of those skills at one time.  Through the progression of the program, as the child shows proficiency to move on, the student will systematically build on what they have learned and begin to cover new skills.

Reading Kingdom is an online-based reading instruction program for students roughly aged 4-10.  I believe this age range to be accurate, and I have used it with both of my older children at about age 5.  If you have a very bright and above average 3 year old, this program could probably work for you.  Additionally, if you have an older student that requires some remedial work, this program could work beyond age 10.  The program itself is not babyish like other reading software I have seen, so the age range could be extended higher if there is a need, probably up to age 13 or 14, in my opinion.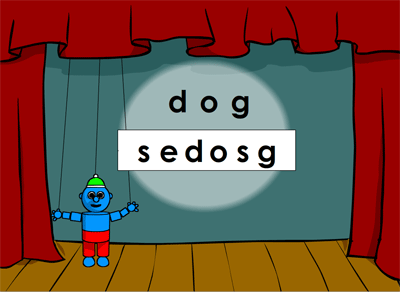 A neat component of this program is the initial placement test.  This will actually place your child in the correct part of the program and meet them at their current ability level.  You can see how far along your child is moving in the program from the main screen before starting the program where it will tell you how far into the particular SECTION your child has worked, as well as the overall percentage of the program they have completed.  It has has a little icon to tell you how well your child is doing as far as the quality of their work.  This is helpful so that skills can be revisited or could signal to the parent that they may need to sit down next to their student for a few sessions to make sure that their student is paying attention and understanding what the program is telling them to do.
That said, this program is to be completed ONLY by the student.  It does a great disservice to the student to help them with it in any way besides reminding them EXACTLY what the program has already told them.  The program itself explains what it expects of the student, so the student is working on more skills than just reading.  In fact, I like this program because it helps with typing skills as well.  For my 5 year old, that seems to have been the biggest thing he has learned just to get going with the program.  The program shows him where the letters are located on the keyboard and he is slowly learning to remember and find them quicker.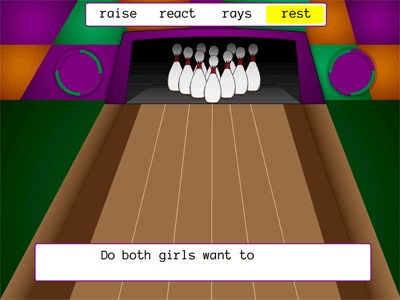 I mentioned that my 5 year old has been using this program, but I also wanted to stress that older children will also enjoy using it.  When my older child was using the program, she played to a higher level in the program as she finished the levels quickly until she got to more intricate work that really made her stop and think.  Once she got up to a higher level, she began to really need to focus more and pay attention a lot more.  She was learning great skills as far as grammar and sentence structure.  She was also learning spelling skills.  I love that Reading Kingdom provides a challenge for users using a predictable, encouraging, and colorful interface!  It really helps keep motivation up!
You can find out more about how it is customized to your child and can try out some sample lessons.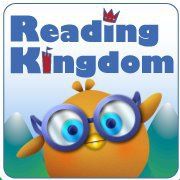 Reading Kingdom can be used for 30 days as a free trial.  After that, it is $19.99 a month of $199.99 per year for your first student (and $9.99 per month of $99.99 per year for additional students).  They also have additional low cost resources available that can be ordered from their store.
I think you'll be pleasantly surprised at how organized, engaging, and fun their program is.  I know my family loves it!
Are you interested in seeing how other families implemented Reading Kingdom into their homeschool?  Click the link below for more
reviews
.

*I was provided a complimentary subscription to Reading Kingdom for my son in exchange for this review as part of the Schoolhouse Review Crew.  All opinions expressed in this review are mine alone.