We almost always have an audio drama or book on CD playing in our van.  Recently, we got a review copy of one that's new to us and is full of missionary stories. We were able to listen to and review The Brinkman Adventures: Season 3 from Brinkman Adventures.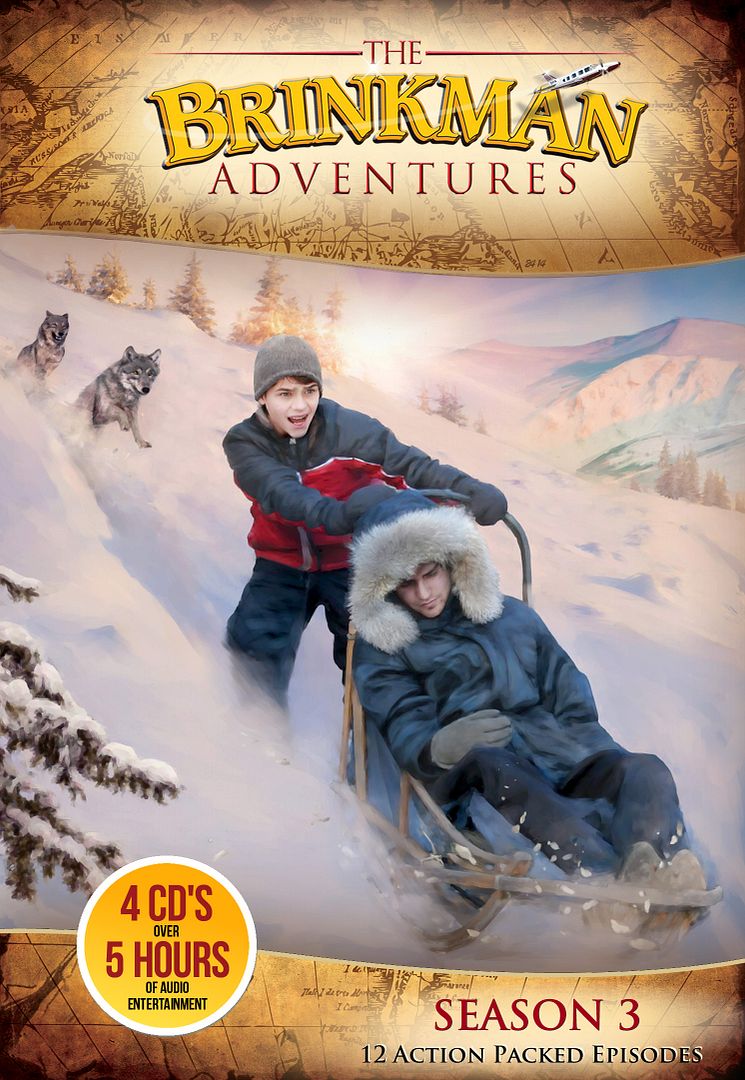 The set includes 4 CDs and includes over 5 hours of audio missionary drama stories through a total of 12 episodes.  It is also available as an MP3 download if you'd prefer a digital copy.  Purchasing that way is quite a bit cheaper, so it's worth noting that it is available.
This CD set is the third season, but we had never listened to the previous seasons and were able to follow along easily.  I do hope to get the first two seasons, though, because this one was very interesting.  It was unlike other things we've listened to together as a family.
We listened to the adventures during a recent road trip.  It gave us the opportunity to enjoy some good, wholesome entertainment as a family.  All of my kids were able to listen and follow along.
My younger children had many questions.  For example, after listening to the first episode, God's Mule, they wanted to know why Bibles were so bad in other places.  They were confused why anyone would have to smuggle a Bible and why sharing the gospel had to be so hard in other parts of the world.
Listening opened up these discussions that we've never explored before as a whole family.  I was able to talk to them about the struggle worldwide for religious freedom.  They were saddened to hear that being a Christian is actually dangerous in some countries.
Besides just talking about the important jobs of missionaries, we were also inspired to learn more about other countries.  A few that are were mentioned in this season of The Brinkman Adventures were Africa and Ecuador.
After each episode, we looked up the place on our big wall map.  I briefly looked up some information about it so my kids could relate it to what they had just heard.
I liked that the adventures were inspired by real events.  As my admiration grew for the amazing people sharing the Gospel and love of Jesus, I would remember that there really are real folks out there doing exactly this right now.
The Brinkman Adventures website has a section for The Stories Behind the Stories.  It is an incredible resource with lots of pictures and a lot more information about the stories that inspired the corresponding episode.  We had a lot of fun reading through these.
My kids loved hearing about miracles.  So many times, the missionaries were working against the odds.  By some great miracle, they were able to do great things.  It made us think about the power of prayer, God's great love, and divine protection.
As a side note, my kids loved that the Brinkman family has a lot of children.  They seem to be obsessed with big families! 🙂
See what other families thought by clicking the banner below.