This year, we've been blessed with an opportunity to review quite a few fun homeschool resources.  For example, today I'm reviewing Archery Dice, one of four of SimplyFun new releases.  It is a colorful board game for ages 7 and up where players stack their dice and aim them at an archery target.
My kids love to play board games, especially ones that are a challenge and require a certain level of skill.  We have tons of family games and educational, and my children seem to lean toward games that are quick to set up and simple to understand.  Archery Dice really fits the bill for our family.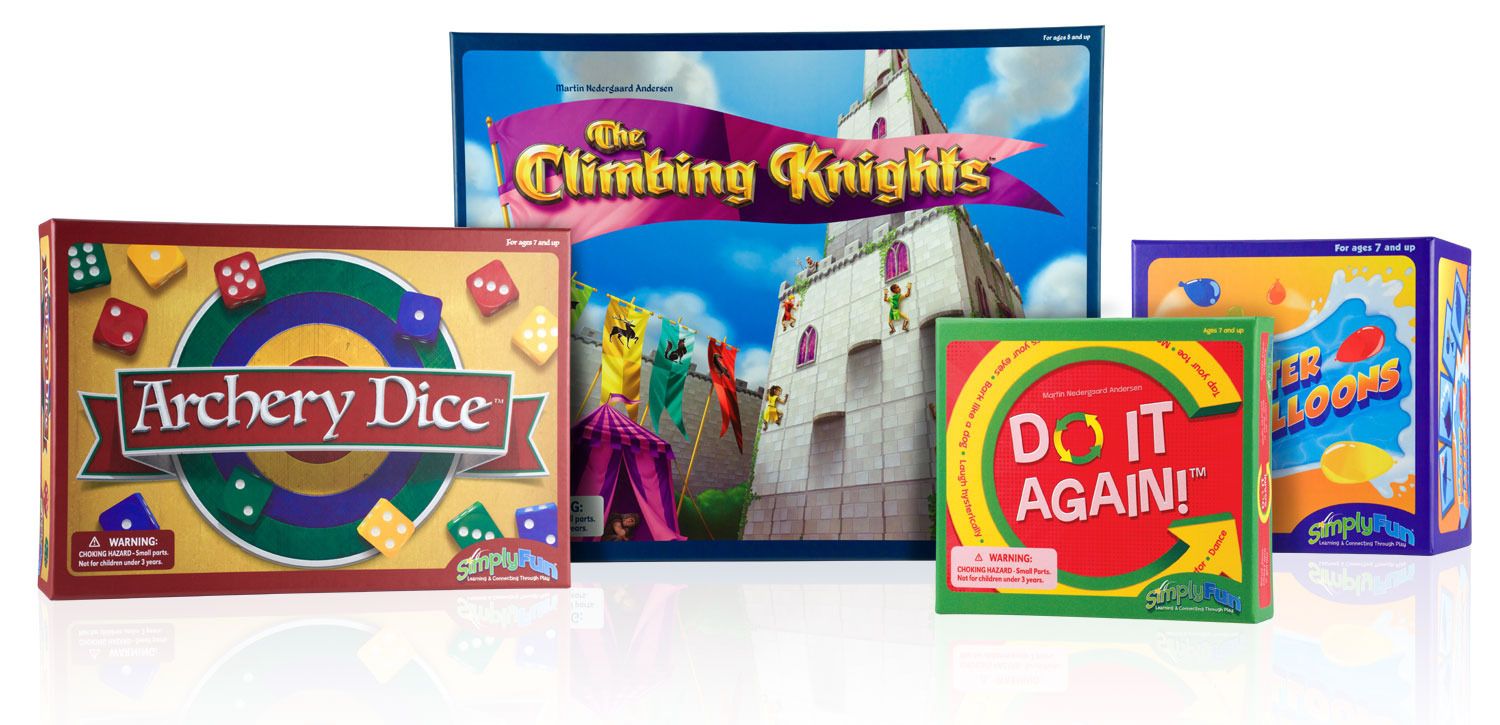 Archery Dice
Archery Dice is for 2-4 players.  Each player chooses which color will represent them, choosing from red, yellow, green, or blue.
They stack their dice and, during their turn, aim to hit the target, knock off their opponent's dice, or they can claim their opponent's target.  The winner is the person who collects 4 targets first.
There is certainly a level of skill involved in this game, and players must develop a strategy to be able to take down their opponents.
Players use their hand-eye coordination to aim and then shoot their dice on their turn.
What Did We Think?
While SimplyFun states on the box that this is for ages 7 and up, we actually included my 6 year old and my 3 year old.  Granted, the 3 year old didn't really play very well, but he certainly got the idea and was able to wait his turn and attempt to collect targets, too!
My husband sat with them and read the rules and helped with set up.  My 9 year old and 10 year old were immediately excited to start playing the game.
When we initially opened the box, they were confused that there wasn't a board to go along with the game.  Once my husband explained the placement of the targets, the selection of the dice colors, and the use of the wooden disks for the game, they totally understood and were ready to get started.
One aspect of this game that I love is that each round is quick, taking only about 15-20 minutes.  This is great for kids with sort of short attention spans.
Another thing I like is that it is very much a game of doing.  Turns are fast and efficient, players get the satisfaction of flicking the dice and watching it fly and potentially knock things over.  It held everyone's attention, because no one wanted to miss anything and everyone wanted to keep their eyes on the dice in case they went flying off of the table!
At first, my kids were having a tough time actually playing because they were having difficulty maneuvering the dice the way they needed to in order to acquire the targets.  In fact, it wasn't until the second and third time they played the game that they actually got pretty good at it.
I love that they learned a new skill and we were able to watch their growth in that area.  It gave them a sense of accomplishment when they were able to better control what they were doing!
There are many other games available from SimplyFun. The Review Crew reviewed Archery Fun and also a game called 
The Climbing Knights
.  Click below to see what others thought.