The other day, I was feeling like watching an uplifting movie.  I was fortunate enough to receive a DVD copy of War Room from FishFlix.com to review.  I had heard of War Room, but never had the chance to see it.
War Room Movie
The beginning of the movie gives a little background as to what a War Room is.  It's a place where a strategy is created and put in place for a battle.  There are often special pieces of equipment, maps, and important people with experience and the ability to guide others and provide wisdom.
In the movie, you meet Miss Clara.  She is looking to sell her home and employs the services of real estate agent Elizabeth Jordan.  Elizabeth has a husband and daughter, but is having a rough spot in her marriage.  You can tell that she is frustrated and is fighting with her husband, Tony, more than either of them would like.  Even their little girl has noticed that her parents are having conflict and neither one is very attentive to her.
Miss Clara becomes somewhat of a mentor to Elizabeth.  She asks how much time she's spent in prayer for her husband, and Elizabeth scoffs and says that it really isn't much.  That is when Miss Clara reveals her war room.
Tucked away in Miss Clara's house is an emptied out closet, decorated with notes and pictures and a single chair to sit in.  She explains to Elizabeth that battles in life should be fought with prayer to God.  She gives this bit of wisdom to Elizabeth and encourages her to drop to her knees and pray to God for her troubles instead of keeping them bottled up or fighting with her husband.
As Elizabeth ponders this, marriage troubles creep up again.  This time, they are more serious.  In an act of complete faith, she decides to respond to the problem with prayer instead of anger directed at her husband.  She clears out her closet and creates a war room in her own home, even though her daughter finds out about it and thinks her mom might be just a little bit crazy.
Over the course of the movie, you see that through prayer, faithfulness in God is richly rewarded.  Marriages and other troubles can be restored without the use of a sharp tongue or physical altercations.  Hearts can be changed.  Positive examples can be set.  The holds of evil and turmoil can be released and overcome by the mercy and strength of the Lord.
The DVD of War Room contained special features, including "Modern Day Miss Clara," which gives interview footage of Molly Bruno, one of the women who inspired the character of Miss Clara.  There was also a cute bloopers and outtakes video.  I was even able to watch a bit about the casting process in the special feature "From Auditioning to Acting."
Inspiring
This feel-good movie was a great reminder to have a rich prayer life.  I have done Bible studies about prayer and trusting in God by cultivating a deeper relationship with Him, and this reinforced those teachings.
I wanted to view it first before letting any of my children watch it.  I think I'll let my almost 11 year old daughter watch it sometime as a family film.  She loves to watch shows with me, and this one would be a great example of a strong and fulfilling prayer life.  It would give her some new tools and skills for handling problems she faces in her day to day life.  It would also show her that having a strong faith and clinging to prayer is not just an idea that people vaguely talk about.  She will get to see in the movie and in the extras how real people are boldly living out their faith.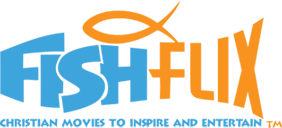 FishFlix.com
I received this DVD from FishFlix.com.  It came quickly and in perfect shape.  They even offer free standard shipping on orders of $40 or more within the United States.
One thing I love about FishFlix.com is that they offer tons of Christian movies for purchase.  They also have Christian biographies, documentaries, music videos, and even faith-based fitness DVDs.
Not only that, but they have great pricing and many special price deals site wide.  I'll admit, I love the bargain section.  For upcoming releases, they even do Pre-Release Sales at their same awesome prices.  Save an extra 10% on your first order just by joining their email list.
Do you want to see what other movies the rest of the Review Crew received from FishFlix.com?  Click the banner below.