Bible study doesn't have to be boring or even take a long time.  We have been fortunate enough to review the new family subscription to VeritasBible.com over the past few weeks from Veritas Press.  My kids have had a lot of fun learning more about the history and events of the Bible.

This new program is completed completely online.  The family subscription allows you to have several different family members on there, able to complete the lessons in their own time and in their prefered order.
I have my 3 oldest kids on there.  My kids are finishing up kindergarten, 3rd, and 5th grades.  The kindergarten student has been able to do well, but I would definitely base their ability to complete the program on their reading skills.  There is a fair amount of reading and reading comprehension in the exercises, so be aware!
Students are able to log in and complete whichever of the courses that they want to.  Within each course, there are sequential lessons that they must complete before moving on to the next.  The program gives them a fun little map, and as they complete more of their course, it moves the characters along in the map.  It's almost like a little game board!
Currently, students can choose from Genesis to Joshua, The Gospels, and Judges to Kings.  Future classes that are in the works include Chronicles to Malachi and Job, and Acts to Revelation.
My kids all got started on Genesis to Joshua, probably because they're kind of like me and like the idea of starting at the beginning!
Each lesson is brief, colorful, and fun.  My older kids told me that they enjoy it a lot.  They said it's a lot easier than their Veritas Press Self-Paced History, which they already love!  Since they had experience with this program, this one was super easy to pick up and use.
This online program is a lot more free-form than the self-paced courses that Veritas Press offers.  While those courses generally give the information in 20+ "slides" per lesson, my daughter says that these VeritasBible.com lessons often have around 14 slides.  Each slide contains a video, a game, some reading, or other interactive content.  She and my son said it usually takes them 10 minutes or so to complete a lesson.
I've seen all three of them finish several lessons a day because it's that much fun!  They are able to do memory work to remember dates, places, and people.  They are learning geography.  They are learning about the Bible in a fun and sequential way that makes me a tad bit jealous that nothing like this program existed when I was a kid!
I like that there's no prepwork on my part.  Each child is being taught to and tested at their own level of interest and ability.  It is interactive, colorful, musical, and engaging.  You can see how far into each course your child is and the program won't let them move on until they show proficiency, so they won't slip through the cracks.
This is a Bible lesson they will want to do.  It has made my mama heart swell to get requests from my kindergartener to do his Veritas Bible lessons on the weekends, as well as throughout the week!
If you're looking for a good solution for your family for an interesting and complete Bible study, you should definitely check this out from Veritas Press.  They are always putting out excellent Classical Education curricula, and this one is definitely up to their high standards and mine!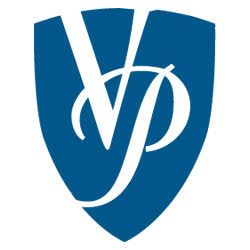 See what other families thought of VeritasBible.com by clicking the banner below.  Some families reviewed the Self-Paced lessons, as well, so be sure to check that out!