It seems like I'm always in the middle of teaching phonics to at least one of my children, so the opportunity to review the Spencer Learning Ultimate Phonics Reading Program came in handy.
It is a computer software program that you download to your laptop or desktop computer, which needs to be running Windows 10, 8, 7, Vista, XP; or for Macs, OSX 10.5.8 or higher.  You can try it out for free by signing up on their website, and then you have the option to purchase a license to run the program with no renewal or upgrade fees.

This is great for large families, because you are able to use it with multiple children, year after year.  There are 262 lessons, and it includes all of the phonics sounds and rules.
The lessons are straight-forward with no distracting frills.  You can use the audio feature to have the words and directions read aloud, or you are able to simply read it to your students or have them read it themselves.  We used the audio feature so that my sons were able to hear how it was supposed to sound when I was not around to help, but also to reinforce what I had said when I was reading the program text to them.
This is great for teaching all kinds of learners to read or to read better.  It is perfect for students with dyslexia.  It's awesome for ESL learners.  Adults that need to brush up on their phonics can use the program as well.  Students as young as 4 can use it, so long as they have a basic understanding of letters making sounds and recognition of many of those letters.
There are over 4,400 words covered in the program.  There are also 2,100 sentences and each one is broken down into chunks and sounded out for repetition and fluency.  You are able to jump around to whatever lesson you'd like, whenever you'd like.  This gives you the flexibility to skip easier or earlier-covered skills or to go directly to a concept that you're needing to improve.
When you purchase the license to the program, you also receive a user's guide, as well as a list of all the words and sentences covered.  The Ultimate Phonics Reading Program is completed without the need for internet access, except to actually download the program to your device.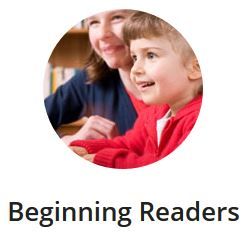 I used this with both my 4 year old, and with my 7 year old.
 I found that my 4 year old did better when I was working with his older brother and he was able to just tag along rather than going through lessons with him by himself.
While the simple user interface and lessons are great for folks that need something simple and effective, my younger son grew impatient with it and wanted something more flashy and "fun" to engage him.  However, my older son did well with this simplicity.  He liked that he was able to complete his lesson quickly and there wasn't a lot else going on.  He would simply read and listen and practice the skill taught.  Then he could just be done!  There was no waiting for graphics to load or watching a video or anything that normally bogs him down and makes him frustrated with reading programs.
This program is a great fit for him, as it is going into much more advanced phonics rules and concepts than his regular 1st grade curriculum.  We'll continue using this as a supplement, and using some of the words as spelling practice as well.  I can tell that it is strengthening his reading skills by helping to introduce and practice new words with familiar and regular phonics patterns.
If your child gets easily distracted and needs a straight-forward phonics program, I encourage you to give this one a try!
My daughter learned best this way, and it's cool that I have another child that has the same needs, yet we've been able to try a new (to us) program to help fit his learning needs.  I'm looking forward to continuing using this with my 1st grader.
Are you interested to see how other homeschooling families used this program with their children?  Simply click the banner below: