If you and your children love to read cultural books and history books to learn about other people and time periods, you will want to check out the latest books we were sent to use during our homeschool.  This post has been Brought to you by Carole P. Roman and Awaywegomedia.com.
Each book gives you a glimpse of the regular day to day routines, dress, diet, and more of a young person experiencing the every day life adventures during the time period of the book's focus.
There were several books made available to us for review.  (The following are my affiliate links to the books on Amazon.)
We were able to try:
If You Were Me and Lived in…Ancient Greece (An Introduction to Civilizations Throughout Time) (Volume 1)
If You Were Me and Lived in…Renaissance Italy (An Introduction to Civilizations Throughout Time) (Volume 2)
If You Were Me and Lived in…Colonial America (An Introduction to Civilizations Throughout Time) (Volume 4)
If You Were Me and Lived in…the Middle Ages (An Introduction to Civilizations Throughout Time) (Volume 6)
I began with the book about Renaissance Italy, because my oldest 2 kids are learning about this time period in their regular history studies.  My daughter was especially interested in the book, and stuck around while I read it all in one sitting!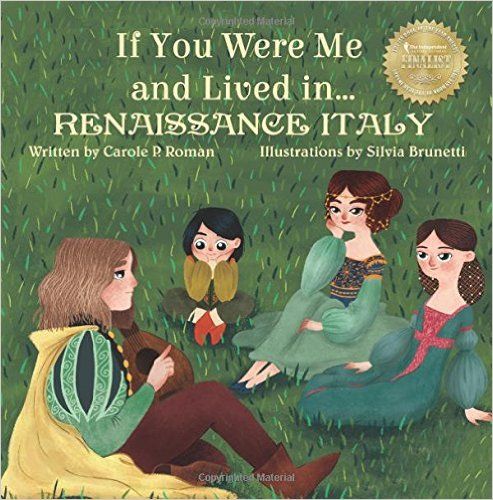 It begins comparing Florence, Italy in the 1400s to a picture of the same place today.  I like this, because it gives a little perspective into some of the differences of life them versus now, even just looking at the differences in the population and buildings in the countryside.  It goes on to tell you about life as a girl in a merchant family, comparing how your life was quite a bit nicer than that of the servants.  The book describes things in their normal life as well, including sleeping in the highest rooms of the house, near the kitchen, because it was so hot up there.
As the book continues, it talks about artists and inventors, astronomers and architects.  There are little bios at the end of the book of important people from the Italian Renaissance.  Immediately following that is a glossary of words and names mentioned throughout the book, including help with pronunciation.
Let me warn you, these books are long.  Several pages are full text with the mirroring page being the illustration or an illustration with text.  The Renaissance book was 54 pages long if that gives you any indication of the amount of information it contains.  The book on the Middle Ages is even longer at almost 100 pages!
The Italian Renaissance book sparked some great conversations with my daughter and oldest son.  Like I mentioned, they've been learning about this incredible piece of history, so it was a good supplement.  They were able to sort of take a look back in time from another perspective.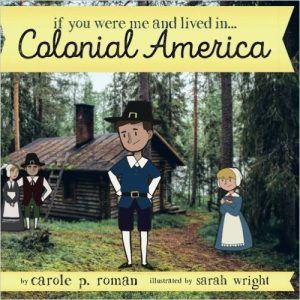 Next, I read through the Colonial America book with my middlest.  He is just now starting to really get interested in American history.  We have a Thanksgiving study coming up soon, so I knew this would be a good time to get him acquainted with the information.
This book provided some great background story.  We stopped several times through my reading for him to ask me what things meant, like rituals, reformers, and persecution.  I love that the story uses big words so that it can be used with younger or older children.  All of the words he asked about could be found in the glossary in the back of the book.  This one had 62 pages, so it was pretty long, too!
The back of the book also contained bios of some of the more famous people from colonial America and cute little illustrations of them, too.  This is a great resource, and I'll be coming back to it when we do our study on Thanksgiving.  My son really enjoyed hearing about it and asking questions.
Each of those books have different illustrators.  The other 2 books we received were both illustrated by Mateya Arkova, so the illustrations are similar in both of those books.
The Middle Ages book takes readers back to the year 1072 where "your" family in a large house that was actually a castle because your father was a well to do landowner.  The book goes on to talk about the dress, dining habits, classes of people, the life of a peasant, celebration, the architecture of homes and buildings, and travel during the time period.  This book also concludes with a listing of famous people from the Middle Ages and a glossary of terms and names.
The Ancient Greece book takes you back to about 350 B.C. during the Classical Period.  It tells about the political and military climate of the time, housing, food, education, clothing, hair styles, transportation, and even about the Olympics.  There's a listing of gods and goddesses of Ancient Greece at the end, too.  As with the other books, there's also a comprehensive glossary to help young learners understand the terminology.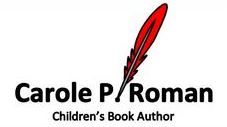 I'm enjoying these books.  They have colorful and fun illustrations, and they bring to life the real questions that kids often have about life in other places during different times.  Kids 
want
to relate to history, but it can be hard when they're just presented with hard facts that might seem irrelevant to them.  These books by Carole P. Roman relate directly to the kids.  They get to put themselves in the shoes of kids that lived back then.  They get their questions answered in a fun way, with illustrations, too!
My family and I tried the 4 books above, but other families were sent other books from the same 8 volume series.  Be sure to check out their thoughts by clicking on the banner below: