I'm trying to get my 4 year old interested in learning the alphabet and all of the different phonemes that are out there.  My goal is to get him reading sometime in the next year.  From my experience with my older 3 kids, I know that it's important to appeal to his learning style to really get the best bang for my teaching-time buck.
The Critical Thinking Co.™ gave us access to the Fun-Time Phonics!™ Software – 2-PCs Win Download.  We got the download version for a Windows PC (you can actually download to 2 different ones with the license), but they also have this program available as an iOS app, a Google Play app, and even as a paperback book.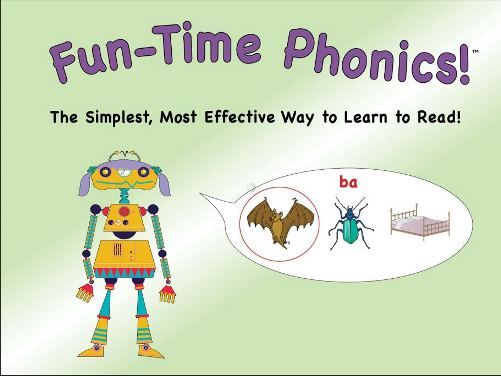 This program is designed for students in roughly pre-k through 2nd grade.  I primarily used it with my 4 year old, because he is still working on his letter sounds.  While he worked through the exercises, I was actually surprised at how many sounds he was getting wrong.  He is still having a hard time with the concepts of beginning, middle, and ending sounds, which I think is tripping him up.
He understands the sound that he is looking for when playing the game, but he just listens for it anywhere in the word, which is causing him to choose incorrect answers quite often.
Since he was choosing incorrectly quite a bit, I did set up an account for my 7 year old to use so I could see how it would work when you got the answers correct.  He breezed through the program when he used it, of course, because he is far beyond this level now.  I really felt like it was an excellent review for him, though, and he still got a few answers wrong here and there.  It was making him slow down and to take care to choose the correct answers.
This program is an interactive, colorful game for students.  There are 126 lessons, ranging from beginning and ending sounds, all the way to Reading First Words with the students actually reading words that describe the pictures that they are seeing.  In just a few days a week, students are able to hone their skills and really excel quickly through the lessons.
I plan on continuing with the program with my 4 year old after I work on him one on one with some flashcards for a while.  I feel like he just needs a little bit more time to "get" the whole beginning, middle, end thing.  Once he does, I have no doubt that this program will be key in getting him to understand the basic fundamentals of learning to read.
It offers plenty of repetition and practice of these skills.  The game is engaging, fun, and uses lots of color, movement, and sound to teach and quiz the information.  I've found that The Critical Thinking Co. offers curriculum supplements that are thorough and make a lot of sequential and logical sense as far as how the information is presented.  This program did not let me down!  It really does help to get a child on the right track to being able to read using the phonics they go over through playing these games.
I am looking into some of the other programs that The Critical Thinking Co. offers.  They have a bundle with 5 programs for under $40, as you can see on their page discussing Reading, Writing, and Arithmetic Before Kindergarten!™.  It includes several great software downloads for Windows with a license to download them on to 2 computers.  It looks like an excellent option for someone wanting to get their pre-k child ready for elementary school in a gentle, yet meaningful way.  It's also a minimal investment to do so!
Many other families reviewed this program, as well as other software downloads and books from The Critical Thinking Co.  Click the banner below to read more: